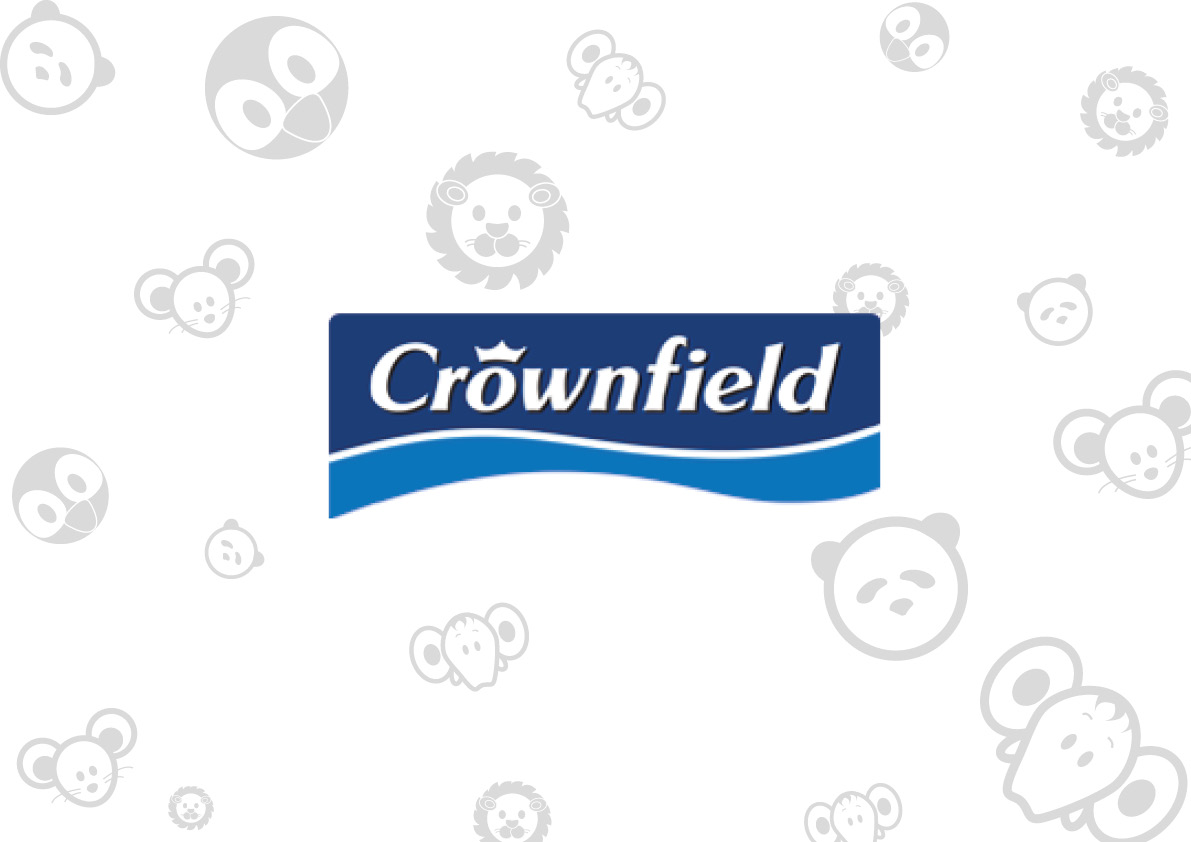 Company: Lidl – popular discount chain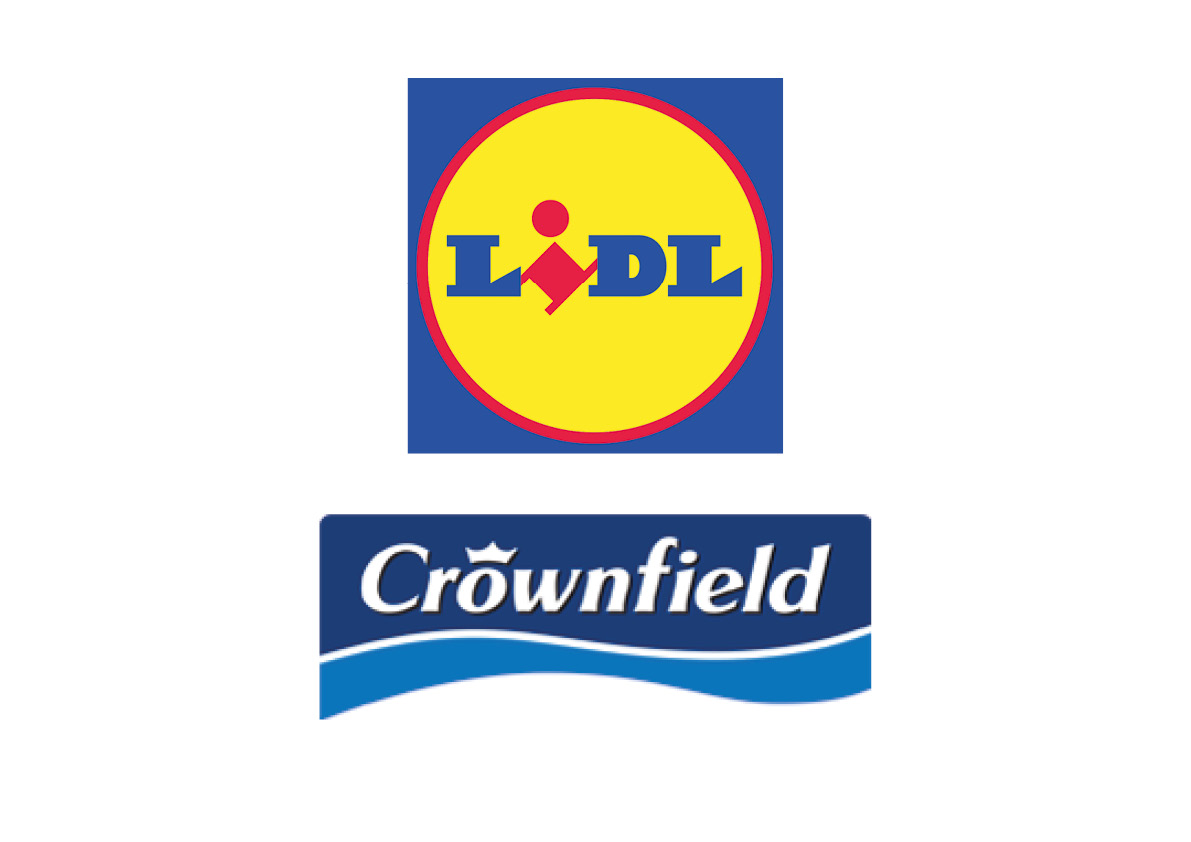 Crownfield is a brand of the chain cereals
European supermarkets of German origin LIDL.
They come in all tastes, both for adults and children alike:
chocolate, fruit, honey, cinnamon and nuts, with Crownfield the right breakfast for everyone.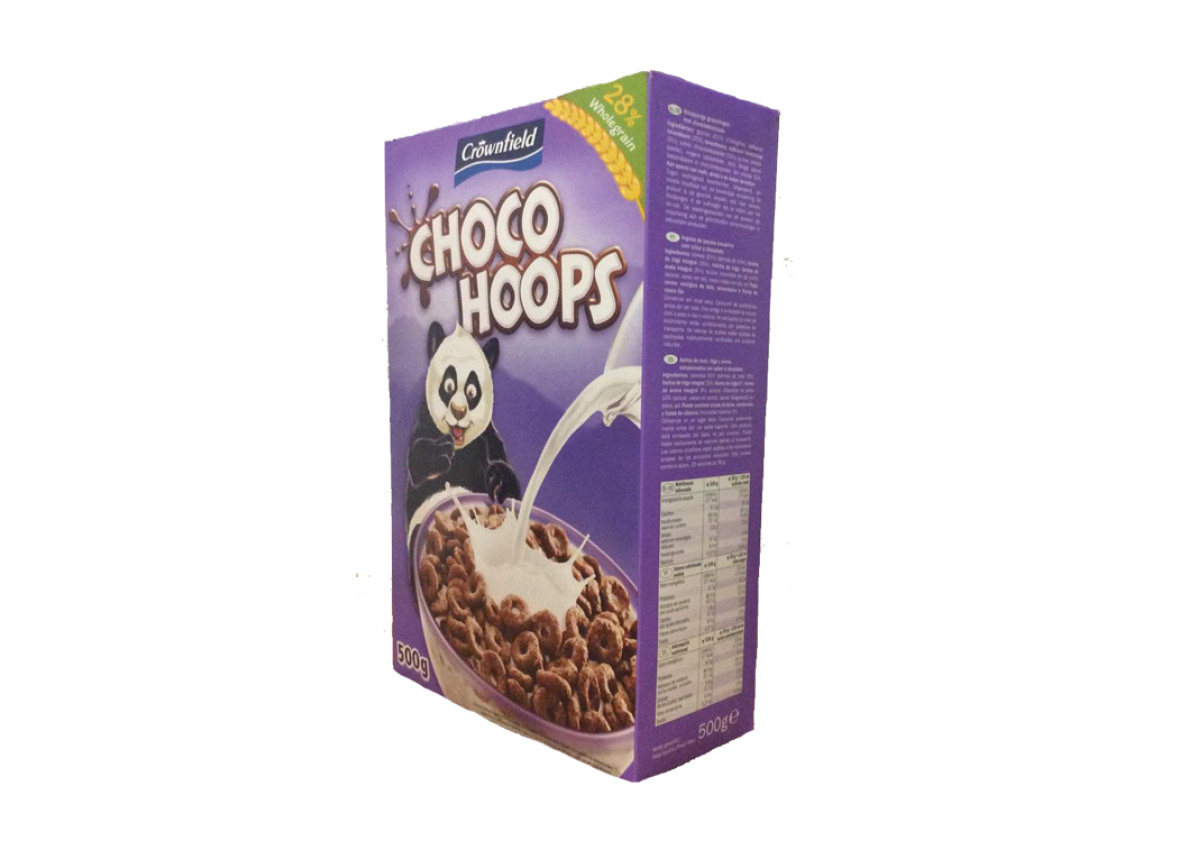 LIDL was founded in 1930 by a member of the Schwarz family, then called Lidl & Schwarz Lebensmittel-Sortimentsgroßhandlung. In the seventies he was born the first Lidl supermarket, today's incarnation of the chain. In 1999, according to the annual Forbes list, the owner of Lidl was the 37th richest man in the world: after his lawyers requested that no longer appear in this ranking, confirming the discretion policy always followed by the Schwarz family.
Choco Hoops: chocolate cereal for children in the form of donuts. Products in Germany by Lidl (the full name of the company is Lidl Stiftung & Co KG. It belongs to Holding Schwarz, which owns other chains of German supermarkets such as Handelshof and Kaufland.) And sold under the brand CROWNFIELD, the Choco Hoops are only one of the products for breakfast which you can find at the German discount chain.
Competition analysis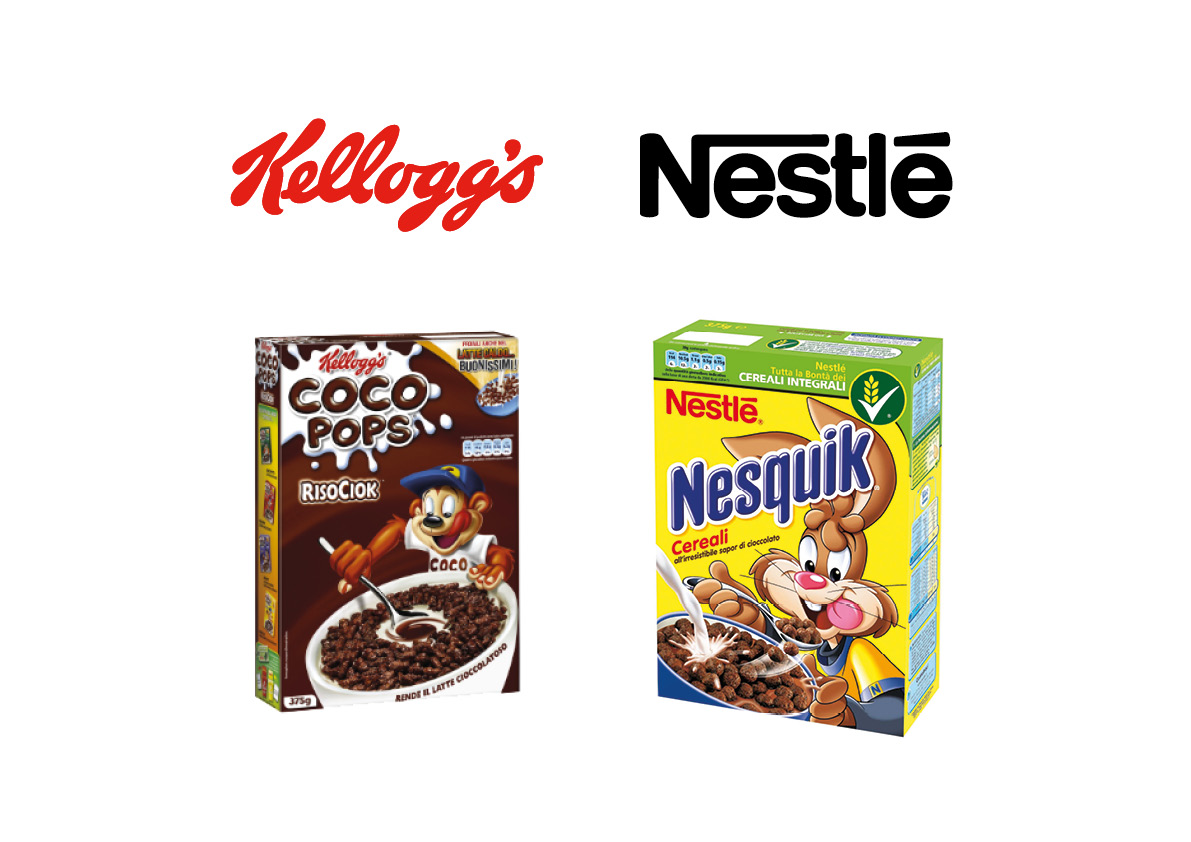 Major multinationals on the breakfast plan. Similarities / Graphics / Packaging – Cup full of cereal with milk waterfall (or already paid) – Sympathetic figure that identifies the product, usually a cute little animal, like a lion (Cereal Lion Nestle), a monkey (the Coco Pops Kellogg). – Packaging uncomfortable and not very functional.
Analysis of the original packaging and colors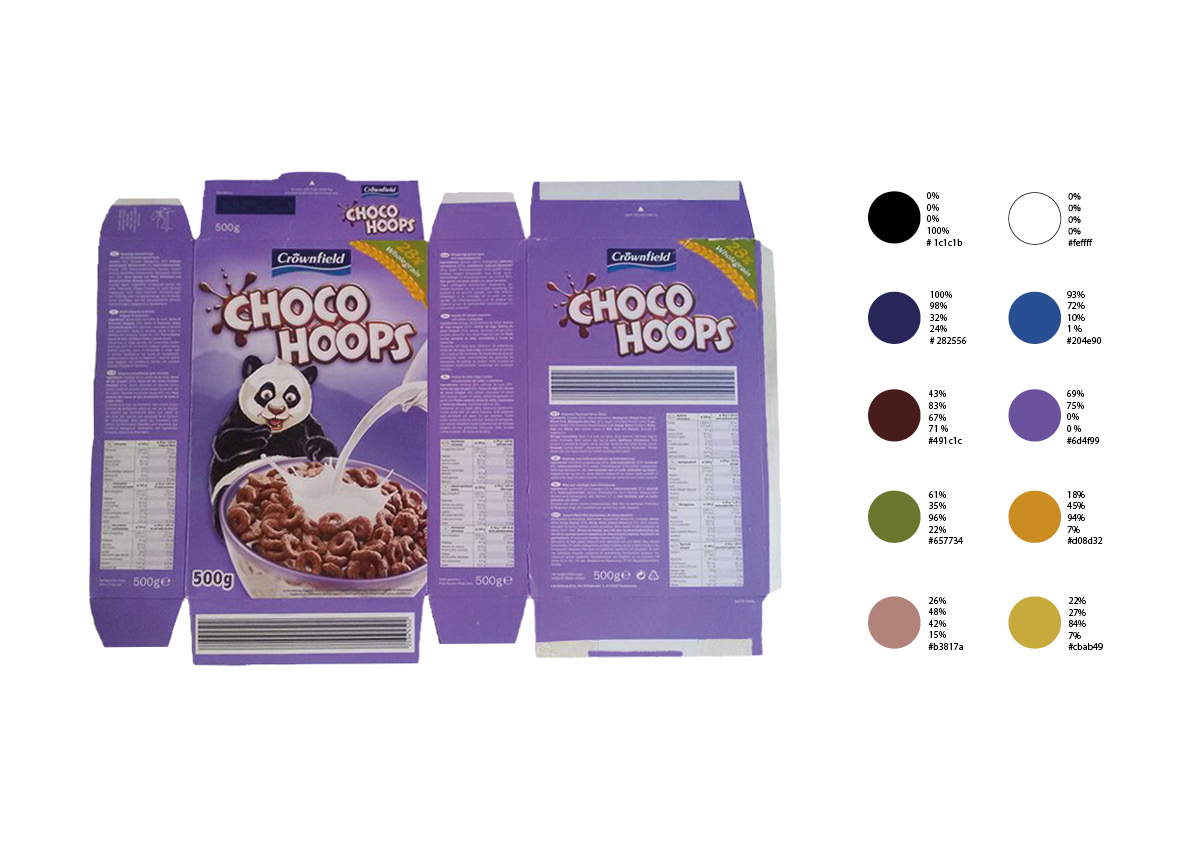 Packaging structure seen from inside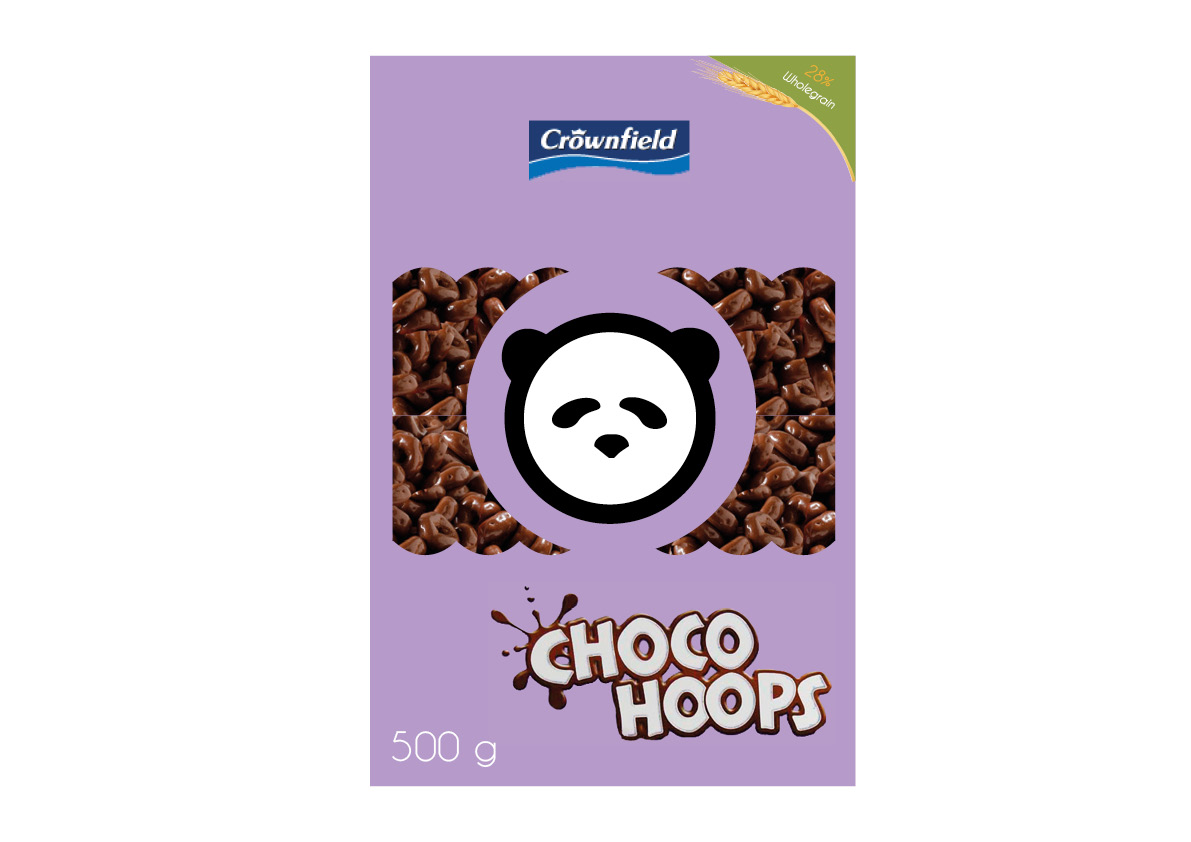 Original package measures and restyling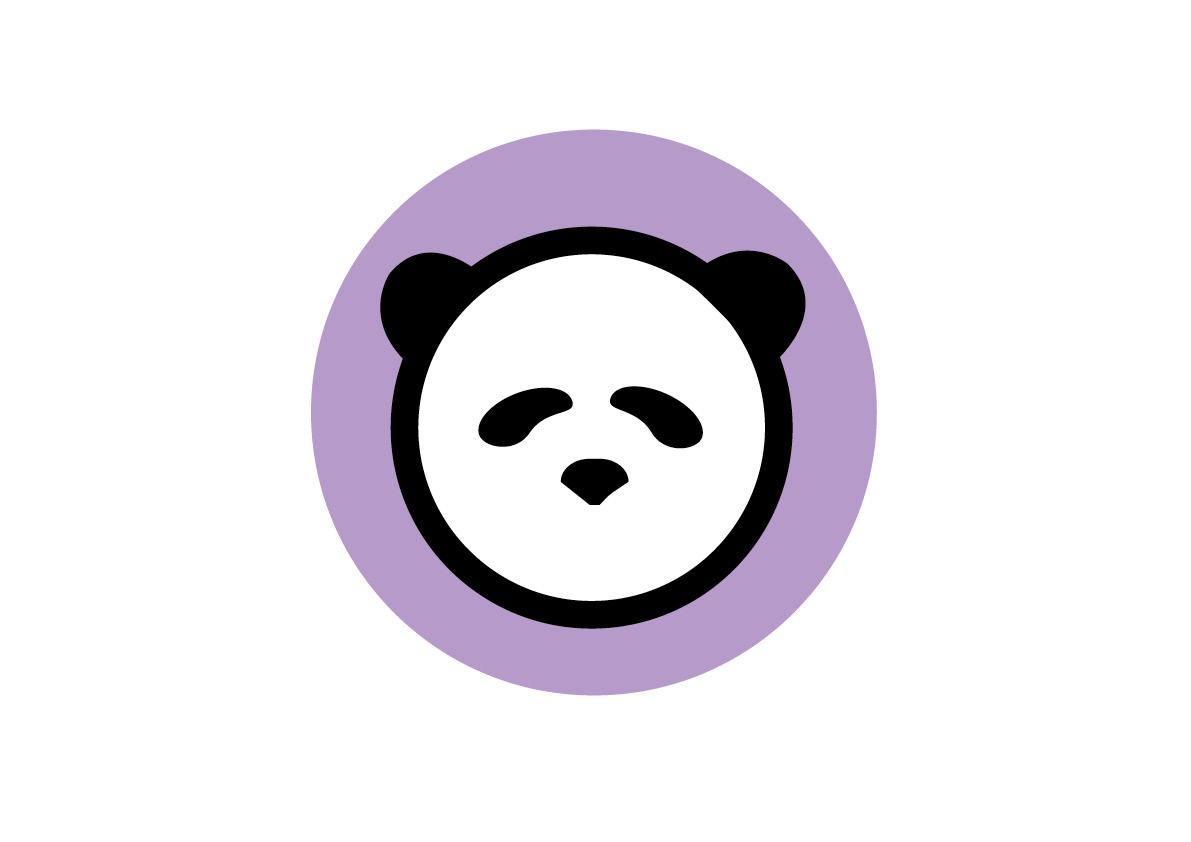 New packaging development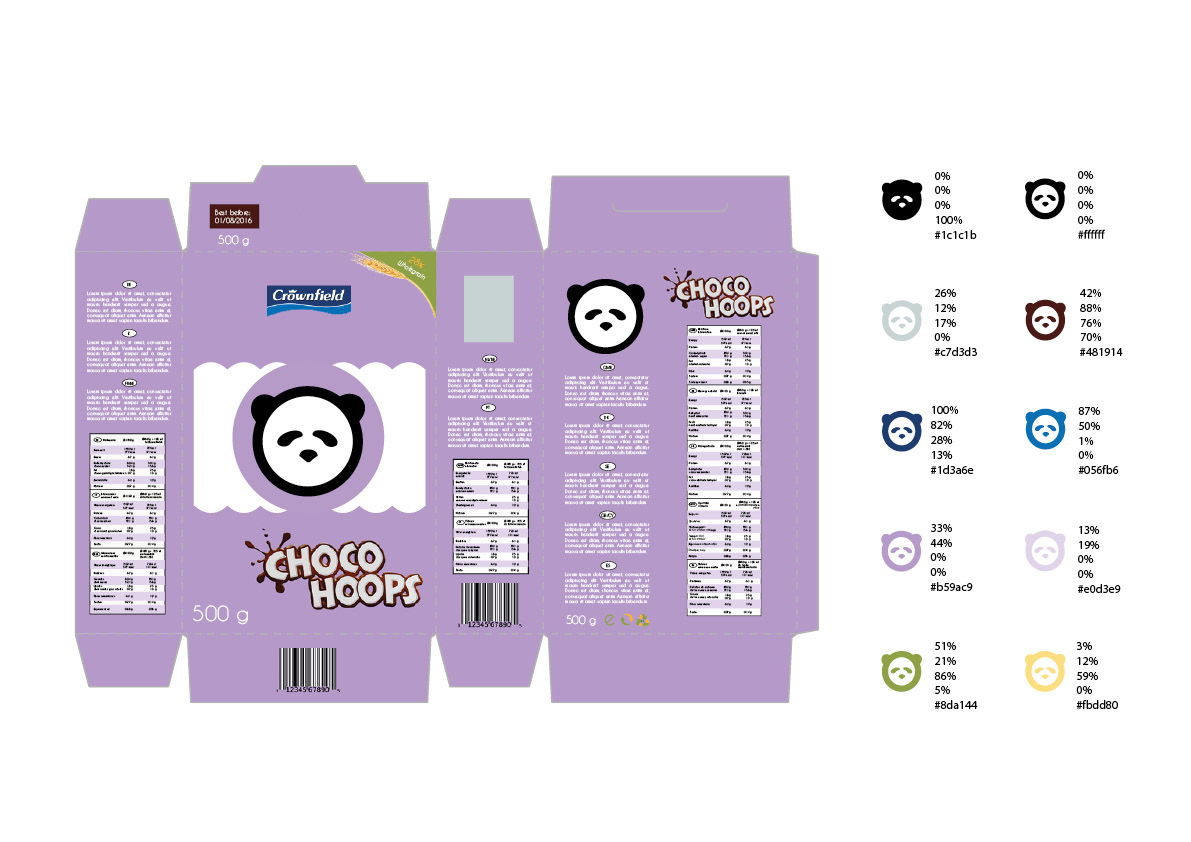 Construction scheme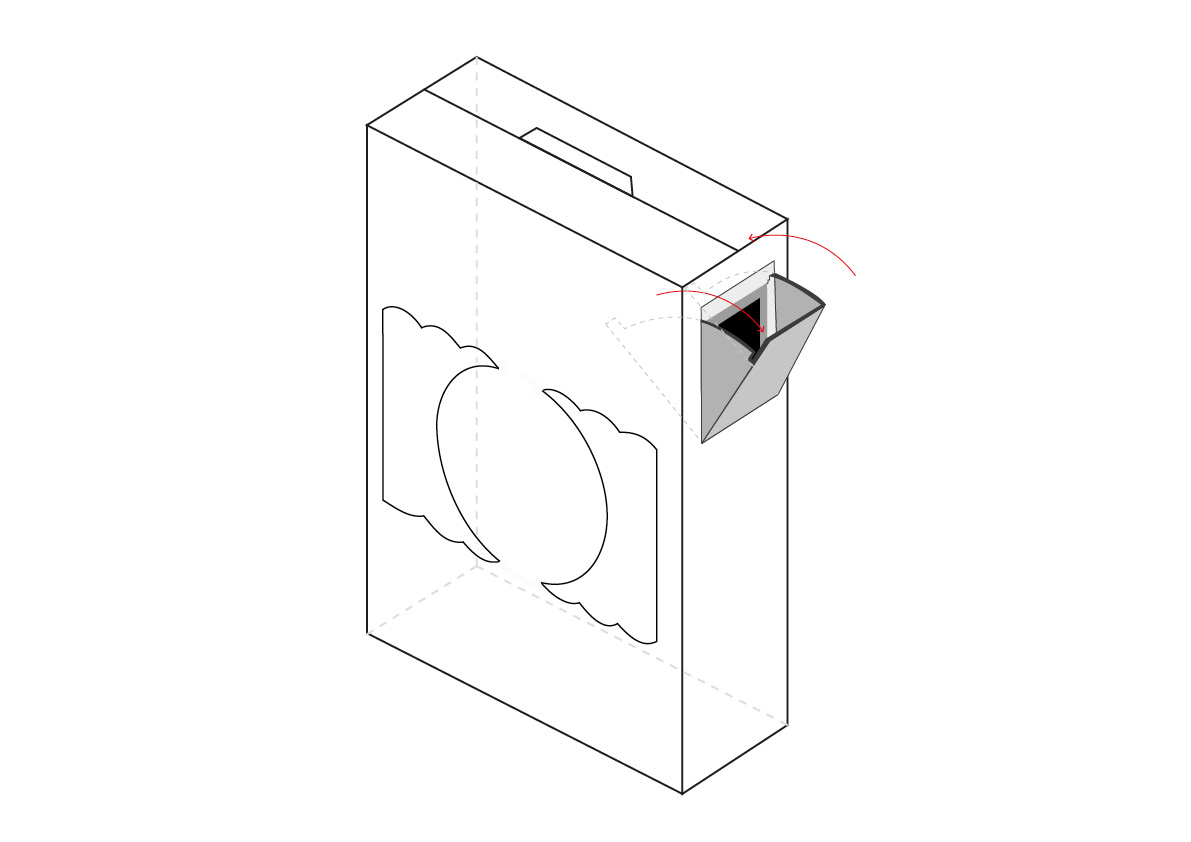 Objectives and News
L'obiettivo, era quello di prendere un prodotto già esistente e di migliorarne la funzionalità. Per farlo bisognava conoscere il prodotto, non solo facendo un'attenta analisi, ma come consumatore. Il target dei cereali sono i bambini in genere, ma anche gli adulti. Quindi volevo creare un prodotto che accontentasse tutti. La grafica è stata rivoluzionata nella forma, ma non nei contenuti, ho preso gli stessi personaggi e li ho resi più essenziali e moderni. I colori ho mantenuto gli stessi di ogni linea, solo più piatti. La novità si lega al packaging, mentre prima c'era il classico disegno della tazza piena di cereali con la cascata di latte, che mostrava il prodotto, ora ce una finestrella sul fronte della scatola protetta da una pellicola di polivinile che mostra il prodotto stesso. Questo è allo stesso tempo moderno, ma anche confortante, perchè il consumatore vede immediatamente il contenuto. Oltre a questo, è stata levata la busta di plastica interna che conteneva i cereali. Adesso l'interno della confezione è rivestita da polivinile per motivi di igiene e anche per conservare al meglio la fragranza e la croccantezza dei cereali. Un altra novità assoluta è il dispenser di alluminio posto sul lato sinistro della confezione sul lato frontale. Questo renderà le cose più semplici e veloci. Basterà solo prendere la scatola di cereali aprire con un semplice gesto il dispenser e versare il contenuto nella ciotola.
Analysis of the material
Prototype packaging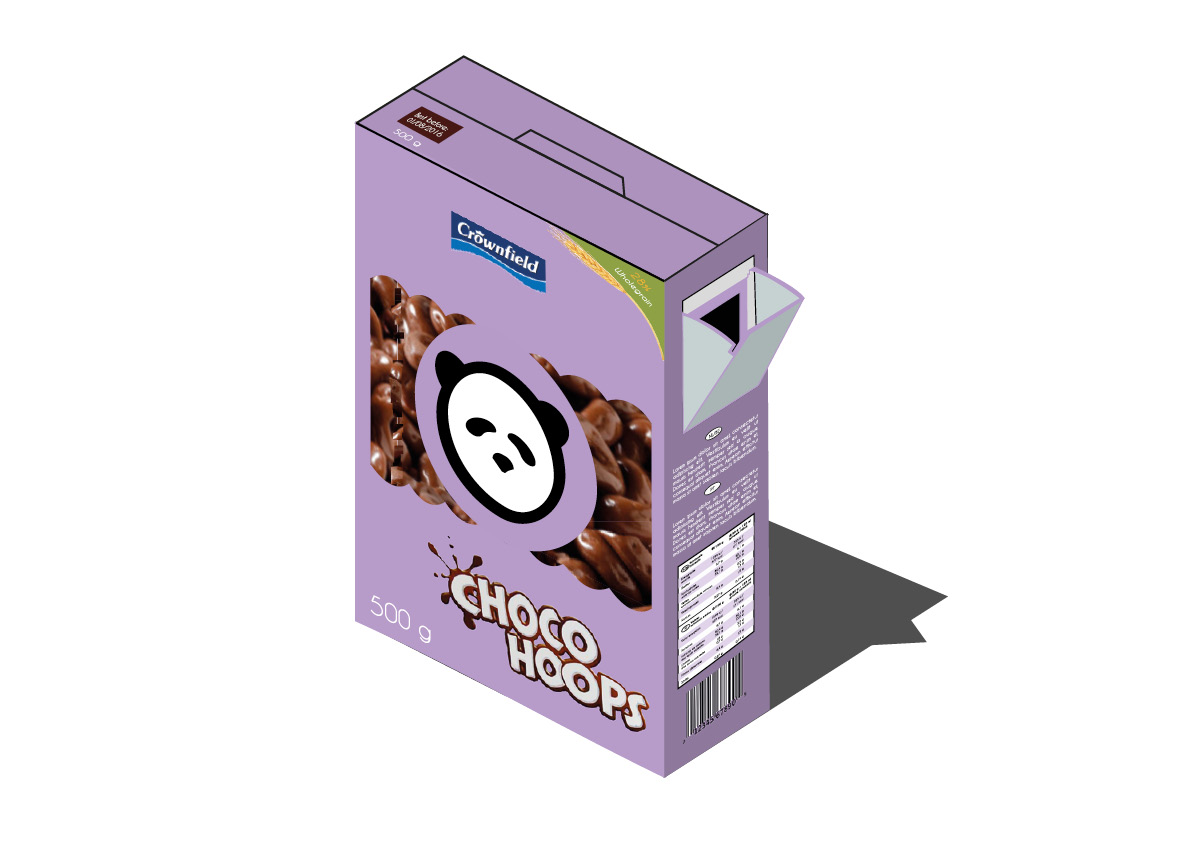 Packaging of the other characters for the other tastes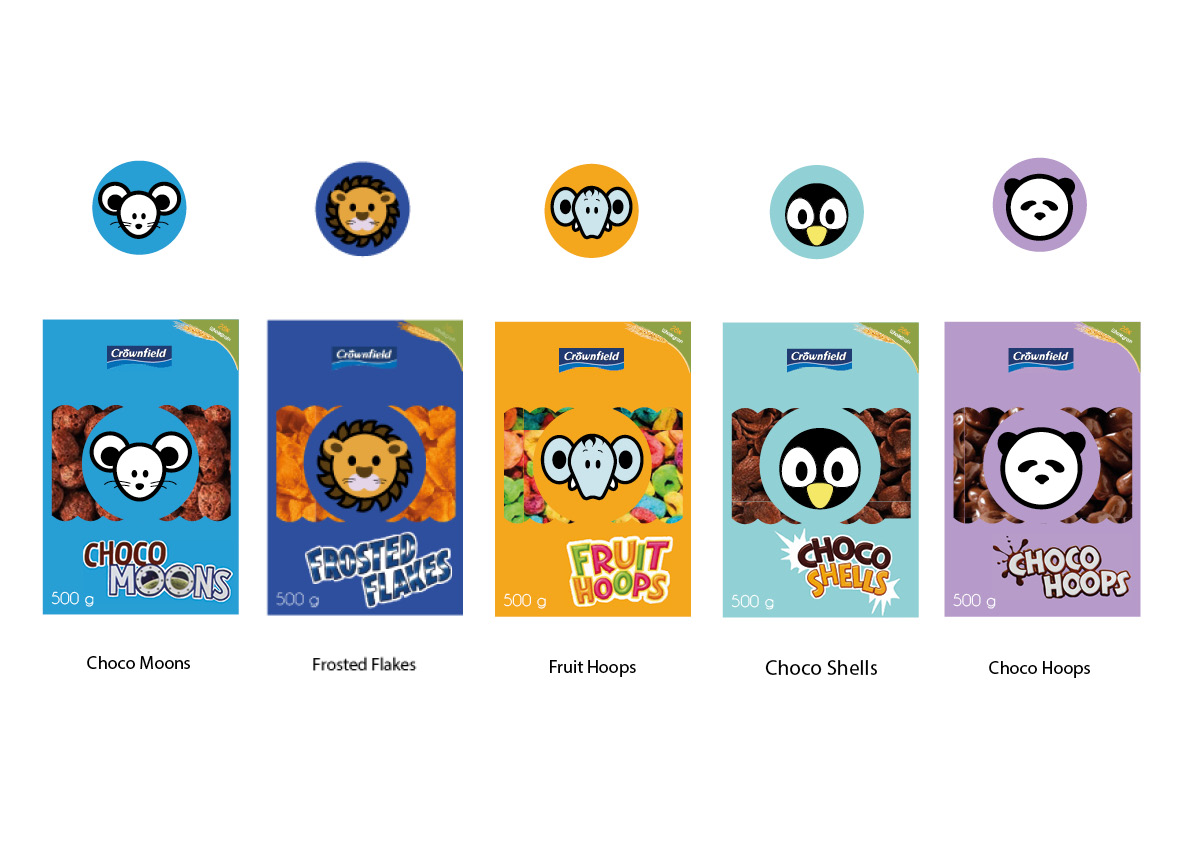 Colour palette of all the characters
Typography of packaging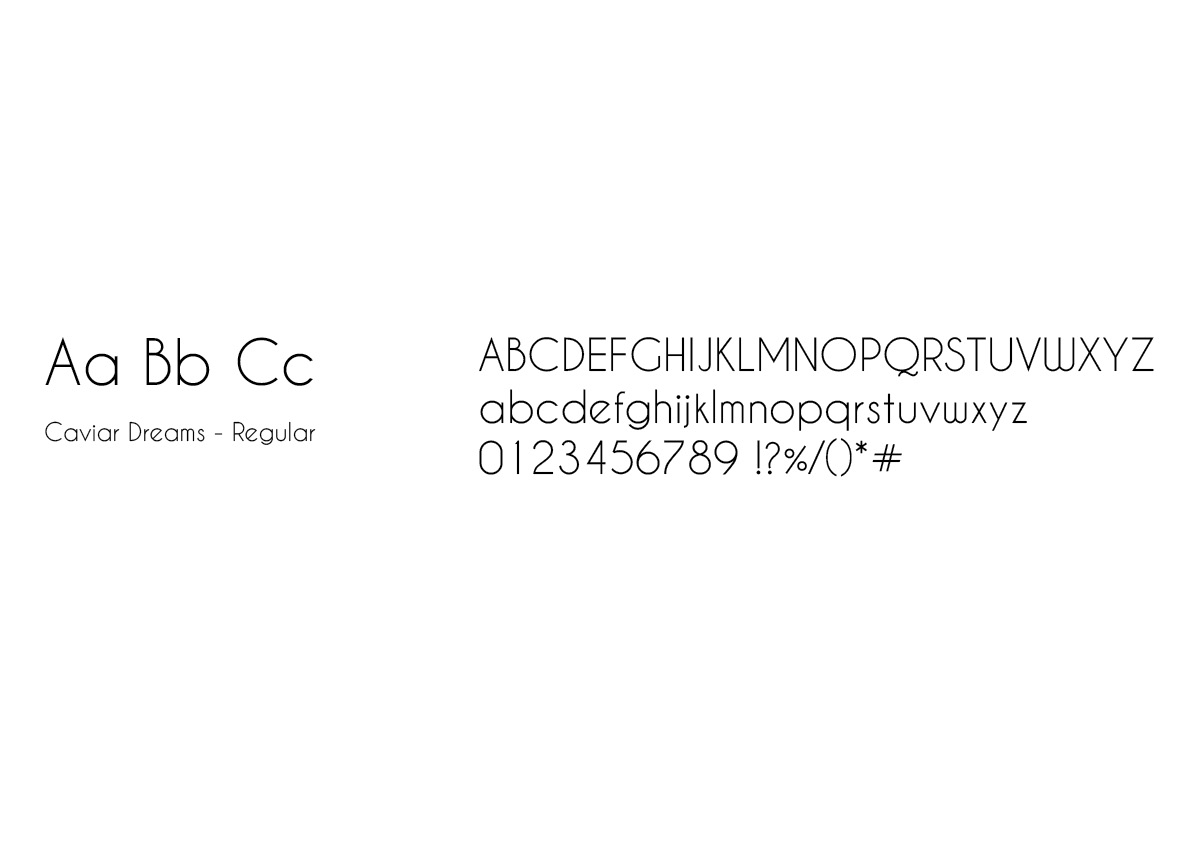 Expositor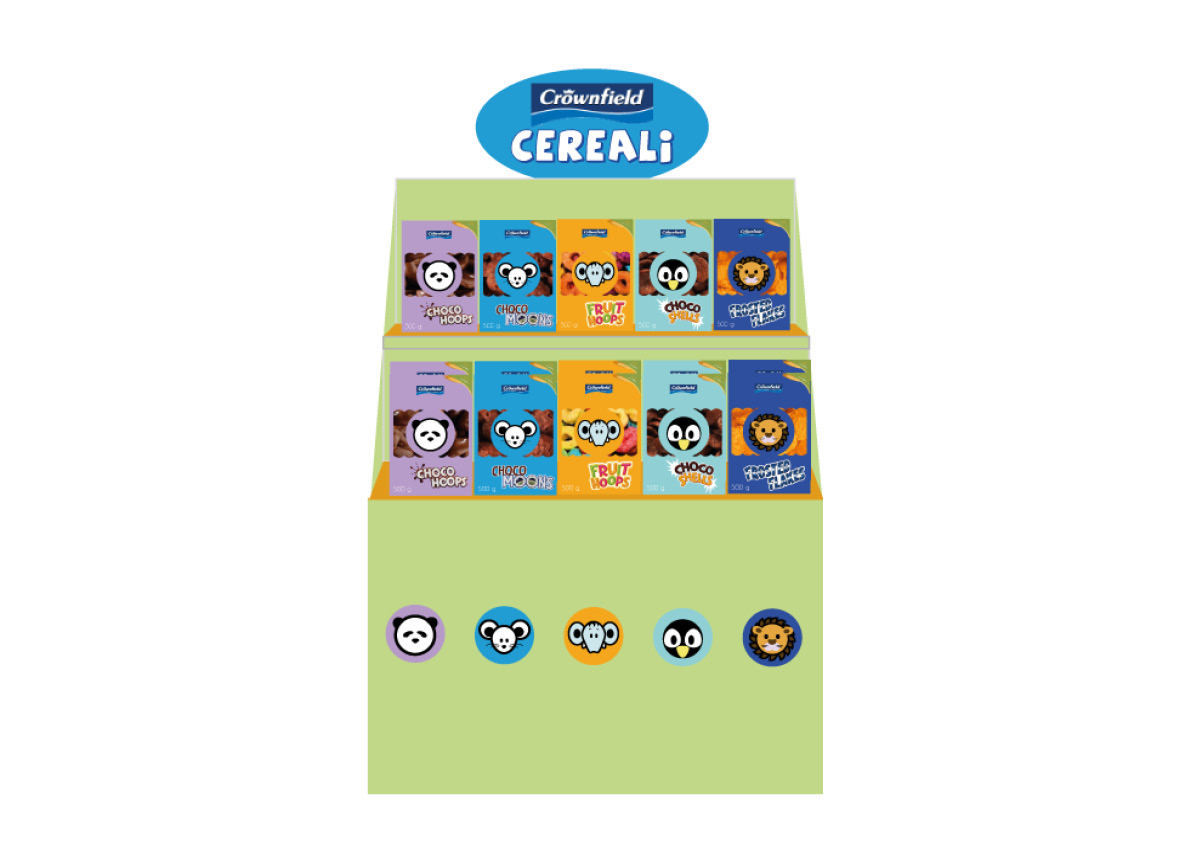 Structure and measures analysis
Color expositor
Expositor